It has become apparent that one of the most important factors in people moving away from their pain is our weekly Question and Answer sessions that we hold every Tuesday and Thursday at noon Pacific Time. We have about 25-35 participants in each session and most are present on both days.
Feeling safe
The DOC Journey is based on our three and five-day workshops that we have held since 2013. From the beginning we were amazed how many people would break free of their pain within time frame of the workshop. We always warned them that they would dive back into The Abyss when they returned home to their "triggers." But somehow they had reconnected to the part of their nervous system that was safe and relaxed. Once they tasted that deep sense of peace and connection, they had a sense of what was possible. They would learn their own ways to return to that state. Many moved on to a life they had never before experienced.
I had not expected such a response and did not understand what had happened. But every workshop was a similar experience. I finally concluded that I wasn't doing that much, but the shift was because people were learning and sharing enjoyable experiences in a structured and safe environment. Several participants described it as being in an adult summer camp.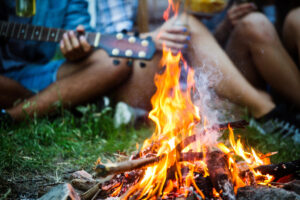 Research shows us that loneliness causes many physical symptoms including chronic pain and, of course, being in pain is isolating. (1) Social connection is a deep basic human need and the foundation of how we developed language and human consciousness. It is tragic that over 50% of Americans are lonely and socially isolated. (2) Social isolation is crushing to your soul.
Characteristics of success
There is never an exact answer to a given person's specific situation, since each one of us is so unique. However, there are some patterns that have emerged in patients who have done well.
Back in Control: A Surgeon's Roadmap Out of Chronic Pain provides a foundation and framework for moving forward.
The sequence of learning is critical in that you have to understand the nature and parts of a problem before you can solve it.
You can't move forward until you have broken the links to the past.
It is critical to implement the strategies that work the best for you into your day-to-day life. They are not difficult, but just passive learning doesn't work.
Re-engaging with friends, family, and your community is a powerful aspect of healing.
All these variables are important. Chronic pain is a complex problem and simplistic isolated treatments can't and don't work.
Our online Q&A
What I again did not anticipate was how effectively a community could be created online. It almost seems have had more impact than our in-person workshops. Here is one participant's email.
The Q&A sessions I attend 2x per week are such an important part of my support system as I've started navigating The DOC Journey. I've suffered with chronic pain for over three years, and after two spine surgeries that provided no relief of my symptoms, I felt very alone and confused. I found this special community during a time when I felt little hope, and I know the timing was providential. As I process my journey with others that understand what I'm going through, I am able to give and receive support and encouragement, along with obtaining many tools that are making a significant difference in how I am able to show up in my life. This community is something I will always be grateful for!
Overview of the sessions
The Q&A format is a powerful force in creating change. We know that human connection is essential for health and that being socially isolated has detrimental effects on your health. One of the consequences is chronic pain. There are other manifestations and the effects are estimated to be equivalent to smoking 3/4 of a pack of cigarettes per day. (2)
Rules of Engagement
Much of the effectiveness of The DOC Journey is stimulating the formation of new circuits in your brain that bypass those that are creating pain. Your brain will develop wherever you place your attention and one of the reasons that any patient of mine was never allowed to EVER discuss his or her pain with ANYONE except their medical providers.
The cardinal rule of participating in this group is never discussing your pain or medical care – even if asked.
Ask yourself what you can do to be of help to others on the Q&A.

Specifically, please be mindful that each person in the small group breakouts of 3-4 has a chance to share.

Understand the concept of mirror neurons-your mood has a direct mirror neuron effect on others. The term is called "co-regulation." (3)

I have personally found that a little expressive writing, active meditation, or breathing exercises before the session is a big help if I am a bit out of sorts.

Although your participation with comments and questions is welcomed, please don't feel obligated. We want you to feel comfortable with the group.
The sessions are intended to deepen your skills and answer questions. It is not focused on teaching. Reading my book, Back in Control: A Surgeon's Roadmap Out of Chronic Pain will provide the framework for you to move forward.
The DOC (Direct your Own Care) Journey provides a sequence that will keep you moving forward and it is based on our workshops. The sequence is:
Awareness
Hope
Forgiveness
Play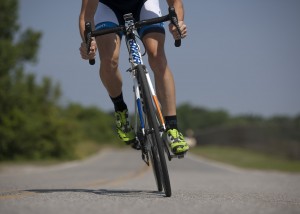 Meeting Agenda
11:50 – noon – Informal discussion/ catching up
12:00-12:05 – Relaxation exercise
12:05 to 12:15 – Didactic session/Sharing successes and challenges
12:15 to 12:30 – Open discussion and questions
12:30 – 12:50 – Small group breakout sessions – discussions will be based that day's topic or what may have been brought up in the sharing session.
12:50 to 1:00 – Closing discussion
I will be prompt regarding time and will stop the didactic/ sharing at 12:15 – 12:20 and we will begin the open discussion. Please email me at [email protected] with questions you'd like addressed or if you would like to share your perspective. You don't have to be pain free to share. Small victories are the key to all of this. We would like to find out what you have found useful.
Letting go
The DOC Journey is a paradoxical one at almost every step. Repeated conversations are helpful in learning to process your environment in a different manner. Hearing about other approaches is helpful, but the best part is sharing your challenges and success with others.
References:
Cacioppo, John and William Patrick. Loneliness: The Need for Social Connection. Norton, New York, NY, 2008.
Cigna US Loneliness Index 2018. Report published by Cigna Insurance Company.
Porges, Stephen. The Polyvagal Theory. Norton, New York, NY, 2011.