The solutions to breaking free from the grip of chronic pain have become increasingly clear. The answers are coming from several different sources that include the research on patterns of brain activity, the role of the autonomic nervous system, fluctuations in inflammatory markers, changes in metabolism, and the collective experience of clinicians who have consistently watched their patients heal.
The essence of the problem of chronic disease, including chronic pain, is being under constant threat and the solution lies in teaching people ways to feel safe. Every successful clinician I know has a remarkable ability and commitment to first establishing a strong relationship with his or her patients. This takes time. Without addressing the root cause of safety vs. threat, treating symptoms has minimal effect.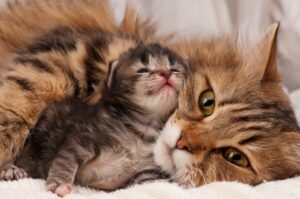 This is a series of emails from a retired physician who has been involved in The DOC Journey that is based what we learned from our workshops. The sequence is important and is also based on literature-based approaches. Medicine already has the data it needs to solve chronic pain, but it is being systematically overlooked. Many physicians individually do know the data and principles and have a lot of success in helping their patients out of pain. My focus for over 30 years is to simply implement what we already know.
I asked her about sharing her experience with The DOC Journey and sharing these concepts with others. Part of The Journey includes weekly virtual Q&A sessions where we learn more about the healing concepts, share our experiences (except discussing pain or medical care) and provide support for each other.
Terrie's first email  
If you give me the info you want put out there about The DOC Journey, I will share it on my social media pages. Also, you should be proud of what you have created. I know that I would not have been able to be this calm and productive for the last 3 days (the election) without all you've taught me. and just looking at the group dynamics Tuesday and Today shows they all have learned and are applying your techniques too. This is so important right now and I thank you so much.
 Second email
I forgot to mention the most important thing for me personally.
Your techniques and teaching have helped me get through the last 3-4 weeks with minimal anxiety (other than the election and even that was less). Three and a half weeks ago they started a workup for malignancy and so far so good – even though the possibility of multiple myeloma still is out there.
But the key thing is that I have been able to remain calm, acknowledge the anxiety and fear, and then use active meditation, polyvagal breathing/humming, and expressive writing (as well as a few other things) to remain in the present. I've had a few days where the thoughts kept coming back no matter what I did. But I persisted, told myself that this was normal and OK, and I just had to keep doing what I could to calm my nervous system down. Eventually those methods worked and my mind would go off onto something else and I felt better.
I have to thank you for getting me through these weeks. As you can imagine my medical mind was working overtime for a while. So, all you've done along with the social connection capability has  been a big key – I'm so glad you mentioned that the other day too. 
I don't want to take up much of your time but just wanted you to know how much I appreciate your helping me get through this.
Thanks again!
Third email
After I received her second email, I asked her if I could share her experience. Here is her reply.
Funny you should ask. I wanted to write you and ask if you needed or wanted a testimonial to support your new evolution of presenting  the DOC concepts? 
In addition to everything else today, I had an EGD (upper GI scope) and colonoscopy to continue the rule out malignancy work up. Everything turned out clean so multiple myeloma is really the only remaining diagnosis to really consider. I hope I didn't write this whole thing already.  I'd I did I can blame it on the drugs. 
Yesterday was the first time since my PHN (post-herpetic neuralgia) resolved that I had a migraine (they were many times a week before that and often life limiting). But I used every technique I have learned in The DOC Journey and kept it at minimum. As I lay waiting for the procedures I did active meditation, awareness, reprogramming to my internal mind movie, and the polyvagal breathing I've learned. I was more calm than ever in my life despite the uncertainty of diagnosis as  well as the election. Amazing. 
Your work has also helped me give up the "need" for an identity as a "doctor" (and a pioneer female Navy doctor, as I helped some women become more accepted), a "Navy high ranking officer", a "Senior Physician in the Army disability system" and an excellent instructor/ teacher" and even a "published  book author". I am not saying these to impress you because your career is what I would call IMPRESSIVE and what you've done to help people is phenomenal.  
I only put those things out because retiring in June of this year in the midst of the pandemic was one of my major concerns of who and what I would be now. With the help of your work I realized I am me and that's all that matters. It's been like shedding and I've let go of those other "needed" identities. You have helped me into a happy and pleasure-filled retirement despite all the other "stuff".  And I thank you. 
Sorry it's long but if you want to use it I want people to see just how and in what ways or aspects you help people. It's not just pain, it's life.  
You also don't need to use initials or change anything. I would be happy to even be a person they could contact I'd they wanted more info or to know if the program/journey is "worth it." I would be your spokesperson anytime. My story isn't as spectacular as the others but you've helped me make significant life changes in just 4 months. Best regards, Terrie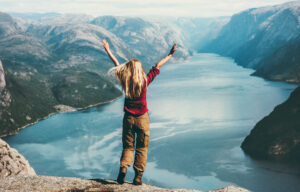 Free
Since this series of emails, she has really moved forward and completed a 314-mile walk across the State of Tennessee. She recently participated in an even longer endurance walk. She truly has highlighted the concept that age is just a number.
You do not have to be stuck in chronic pain. At the end of the day, it is a choice. You also don't have to even believe that you can free yourself. The starting point is actually anchored in disbelief. You have tried everything and nothing has worked? Why would this process be any different? The key is to choose to begin the journey and engage in approaches that will stimulate your brain to change in the direction of your choice (Neuroplasticity), and it will. Each person's experience is unique.
I am honored to be able to share what I learned from my own journey out of chronic pain in a way that has been helpful to her and many others. However, I disagree with her on one point. Every story is spectacular. I have observed and experienced the depth and darkness of life being trapped in pain. The variables are the different ways people ended up in this hole. However, when a given person figures out his or her own version of climbing out of it, it always borders on unbelievable. The contrast between having no hope to thriving is beyond words. It is always inspiring and what keeps me pushing forward.