My migraine headaches began on the Fourth of July when I was five years old. By age fifty, I had over fifteen physical and mental symptoms from being in a state of sustained threat physiology. They became extreme and intolerable. I completely lost hope of ever regaining any semblance of an enjoyable life.
The worst part of my ordeal was the mental pain and being bombarded with unpleasant and intrusive thoughts. It was the most disturbing aspect of it all and the more I did battle with them, the more intense they became. I had already slipped into an "internal OCD" (obsessive compulsive disorder) five years earlier. It  manifested with repetitive disturbing thoughts that I countered with positive thoughts. Internal OCD does not have external characteristics such as hand washing and counting.
I had begun the expressive writing about six months earlier with a lot of success. My anxiety and other physical symptoms had diminished but I was still struggling on many fronts.
"I am a victim"
On Mother's Day of 2002, I suddenly realized what being a victim entailed and saw that I was deeply enmeshed inthat role. Up to that point, I had no idea that I was even angry. I was just "right" and "frustrated." But since I had so many legitimate reasons for feeling this way, I never considered myself as angry. In fact, my concept was that I had dealt with anger and had moved on. Nothing could have been further from the truth.
I felt a deep shift and over the next six weeks, more of my physical symptoms began to resolve, with the most unexpected one being that the ringing in my ears (tinnitus) decreased dramatically. After 25 years of dealing with it, I had assumed that it was a permanent symptom. However, many of the disturbing thoughts persisted and were interfering with my capacity to enjoy my life. I felt stuck.
The circus mirrors
One day, I suddenly had an image of myself standing in front of the kind of reflecting mirrors that you see in the circus. I was staring at repeating versions of  myself, going into infinity. I could see the battle playing out in my brain – a disruptive thought followed by a  counterthought – without an end. This had been playing out in me for years. I realized that there was nothing I could do and I "gave up." I had reached a point where I had to let go. I truly became deeply discouraged yet at the same time, this realization was accompanied by a deep physical feeling of release. I was perplexed.
I continued to use all the tools of writing, mindfulness, forgiveness, etc. But with my new outlook, I began to move forward with my life and within six months most of my physical and mental symptoms (Including the obsessive thoughts) had dramatically abated. I didn't realize it at the time, but it turned out that letting go and moving on was the definitive answer. This was well before I understood the concepts of neuroplasticity. Your brain develops whereveryou place your attention and I had been reinforcing the problem by trying to fix it.
Take a break
My patients and I frequently discuss the idea of taking a break from The DOC Journey. They have been diligent in reading, writing, not discussing their pain or medical care, meditating, processing anger, and even working hard at play. But they continued to be frustrated because, even though their pain had diminished, their anxiety levels remained too high, upsetting thoughts continued to bombard them, and they still didn't have the quality of life that would allow them to thrive.
Perfectionism came into play in that he or she wanted to be the best student and really do it right. But the harder they worked at it, their neurologic energy was still directed at themselves. Inadvertently, by stimulating neuroplastic changes towards the problem, they were reinforcing these unpleasant neurological circuits.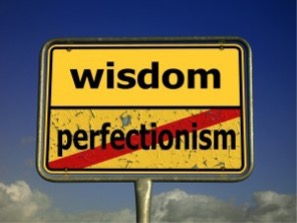 Remember that the victim role (including perfectionism) is so powerful, you will never want to give it up – even afteryou have felt how free you can be. It is too strong of a survival need. The  decision to let go of the victim role is a day-by-day decision, sometimes a minute-by-minute one. Being triggered is inherent to being alive, and you have to decide if and when you want to let go, and when you are ready, just do it. I have not found an alternative and logic doesn't work. I call it, "flipping the switch."
Bill
Occasionally, at the end of an office visit, I asked my patient to sit in the exam room and not leave until they committed to "letting go" of the victim role. They may have sat for 10-20 minutes before they left. Walking out the door was symbolic of them stepping into their new life. It was surprising how effective that simple action could be.
Bill was a middle-aged, small-business owner who had been in chronic pain for over twenty years. He had done quite well with the DOC principles, along with the help of one my colleagues. One day Bill was triggered by one of his business partners and fell deeply back into the Abyss of pain and despair, to a depth he had not experienced before. He was becoming suicidal. Unfortunately for me—but fortunately for others— through my own experience, I gained extensive insights into suicide and realized that anger is what pounds your soul into the ground. Bill was in an extreme victim mode. I called him out on it during an extremely intense conversation. Although it was nerve wracking for both of us,  it clicked. He sat in the exam room for about half an hour.  When I saw him back a few months later, he was achanged man and re-entering the workforce.
A friend sent me this poem:
"She Just Let Go"
She let go. Without a thought or a word, she let go.
She let go of the fear. She let go of the judgments.
She let go of the confluence of opinions swarming around her head
She let go of the committee of indecision within her.
She let go of all the "right" reasons. Wholly and completely, without hesitation or worry,
She just let go.
She didn't ask anyone for advice.
She didn't read a book on how to let go….
She didn't search the scriptures.
She just let go.
She let go of all of the memories that held her back.
She let go of all the anxiety that kept her from moving forward.
She let go of the planning and all of the calculations about how to do it just right.
She didn't promise to let go.
She didn't journal about it.
She didn't write the projected date in her day timer.
She made no public announcement and put no ad in the paper.
She didn't check the weather report or read her daily horoscope.
She just let go.
She didn't analyze whether she should let go.
She didn't call her friends to discuss the matter.
She didn't do a five-step Spiritual Mind Treatment.
She didn't call the prayer line.
She didn't utter one word.
She just let go.
No one was around when it happened.
There was no applause or congratulations.
No one thanked her or praised her.
No one noticed a thing.
Like a leaf falling from a tree,
She just let go.
There was no effort. There was no struggle.
It wasn'tgood, and it wasn't bad.
It was what it was, and it is just that.
In the space of letting go, she let it all be.
A small smile came over her face.
A light breeze blew through her.
And the sun and the moon shone forevermore.
–Rev. Safire Rose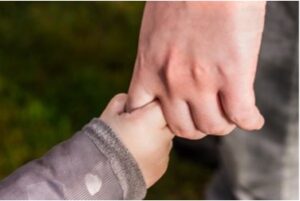 This poem "She Just Let Go" by Reverend Safire Rose beautifully conveys the essence of The DOC Journey. Letting go is the simplest and simultaneously the most difficult aspect of the healing process. Our anger is powerful and often legitimate. We are accustomed to fixing others and ourselves, but our attention is still on our flaws and those of others. Too much attention to shortcomings inadvertently strengthens our unpleasant neurological circuits.
The DOC Journey provides guidance and tools to get to a place where you are able to let go. The freedom you will experience is remarkable. For me, it was unlike anything I had ever experienced in my life. Watching people enter this realm is inspiring and is a major factor in motivating me to keep me moving forward with this project.
Reconnecting with Your True Self
On Saturday, November 6th, Dr. Les Aria, a friend of mine, and I are holding a workshop that is being hosted through The Open Center in New York. We will be discussing both the process of letting go using specific strategies to connect to the best part of who you are. The intention is for you to leave with a clear concept of the power of the unconscious survival mind, how to develop a "working relationship" with it, and move forward into the life you desire. Click this link to take a look at the course and register.