It has been my observation that suffering from chronic pain affects almost every aspect of your life, especially trying to enjoy yourself. Every enjoyable experience is lessened in the context of pain. You may be able to successfully distract yourself for a bit and not even experience the pain, but then it comes right back at you. Eventually, you may become worn out, frustrated and begin to give up. Although most people persevere at some level and with quite a bit of success, many people won't have the energy to attend to other aspects of their health. Then as the frustration mounts, you might end up not caring anymore. There can be serious health consequences while suffering from endless pain,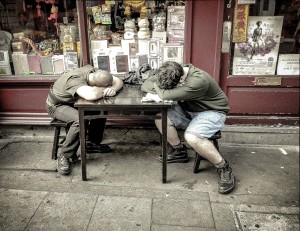 Physical consequences
A paper was sent to me this week by a friend and colleague of mine that documents some of the consequences. It is a British study pulled out of a group of over a half a million people. (1) They compared the mortality rate of those with chronic widespread pain with those without any chronic pain. The increased mortality rate was stunning. Overall the chances of dying early were over double. The causes of were death for higher for: 1) cancer – 173% 2) cardiovascular – 320% 3) respiratory – 566% 4) other diseases – 400%.
What led to this increased mortality? It was not the pain. It was related to factors associated with being in chronic pain that were preventable.
Smoking
Obesity
Lack of exercise
Poor diet
Their conclusion was that addressing these lifestyle factors could reduce mortality by around 35%. I agree with this approach but why not solve the chronic pain? The motivation to live life more fully will return once you are no longer being crushed.
Trapped
Not only are you crushed by the pain but also by the emotions associated with it. You are trapped. When you are trapped by anything such as finances, an unpleasant job, an abusive relationship at home, work or school you will get upset. Being trapped by pain is even more of a problem. Then there is the additional problem of the medical profession not offering you a way out and people don't really believe you're in pain. Dr. Sarno was one who used the word, "rage" to describe the situation. My term is "The Abyss." It is so dark in this hole without hope that words do not come close describing the isolation and despair that consume you. Although addressing these "modifiable lifestyle factors" will help, it is difficult to sustain when you are legitimately frustrated and often trying just to make it to the next day.
Solve the pain. Escape from "The Abyss" and then no one can stop you from thriving. I have watched hundreds of people heal and it is inspiring to watch how quickly they move on. Given a chance, humans are driven to pursue health and happiness. They don't have to be motivated.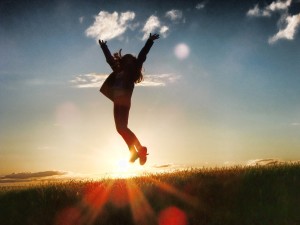 A phrase I commonly hear is, "Who would have thought it was the anger?" You have often heard me cite the phrase, "Neurons that fire together, wire together." Chronic pain is linked to anger pathways and anger increases pain. Anxiety, anger and adrenaline You are not going to heal, including caring for yourself, until you address your anger – no matter how legitimate it might be. Essentially, you have the choice to let go of your suffering and move on.
Jane
I spent years talking to a patient about anger and she wasn't buying it. She had already undergone four surgeries and wanted me to do another. Her spine wasn't perfect and I was tempted. I also knew how much chaos was occurring in her life. I finally said, "No. Feel free to see another surgeon." I had used all my lines on her and I gave up. About a year later I received an incredible email that she had been free of pain for a while and was re-married with a beautiful new family. She often sends me photos. Happy doesn't begin to describe the look on her face. It has been one of the most rewarding and unexpected turnarounds I have witnessed. She will be sharing her story on "The Stories of Hope" section. She finally admitted that anger was the problem and she couldn't see it.
Suffering from chronic pain throws your whole body out of kilter? You have nothing to lose by just engaging in risk-free, age-old proven treatments and seeing what happens.
This paper gives additional meaning to a phrase I frequently hear, "I just want my life back." Take it back. You might be losing it faster than you think.
Addendum
I just received an email from a reader who pointed out that many people, if not most people in chronic pain do make a strong effort to address the factors that are mentioned above. I do agree with her comments. However, people who work hard at staying healthy, yet still suffer from chronic pain, are often frustrated because their best efforts are still not able to solve the problem. Unfortunately, this legitimate frustruation still creates chronically elevated levels of stress chemicals. That plays itself out in multiple physical symptoms, including a compromised immune system. I would encourage those of you who feel and are trapped in this maze to keep persisting. I am continually blown away by people's stories who find their way out through what I have historically considered unsolvable situations.
Macfarlane GJ, et al. Persons with chronic widespread pain experience excess mortality; longitudinal results from UK Biobank and meta-analysis. Ann Rheum Dis (2017); 0: 1-8.