Our society continues to wring its hands over ongoing problem of gun violence. The bigger problem is the that of societal anger, which causes us to behave badly when we are in this state. This is true for every human being, no matter how well-intentioned a person you may be.
Anger is the body's effort to regain control of a situation that you perceive as threat. It's the most basic of survival reactions. It is only about your survival and by definition is destructive. In an enraged state of mind, you'll do whatever it takes to take care of yourself. It doesn't matter whether the danger is real or perceived because your body's neurochemical reaction is the same – adrenaline, cortisol, histamines and other stress chemicals. In addition to the many physical reactions to these hormones (rapid heart rate and breathing, sweating, widened pupils, etc.), they also decrease the blood supply to the frontal lobe of your brain. You can't think clearly or see options when you're trying to "escape." Many acts of aggression and violence, if not most, occur while in this state of mind. It is truly temporary insanity and it's dangerous.
Steve's story
This situation was highlighted to me by a friend of mine, Steve, who is about my age. We were discussing the pros and cons of gun control. He told me a chilling story that occurred while he was in his early twenties and recently married.
At the time, he felt strongly that it was important to keep a gun in the house not only to protect himself, but also his new wife. He was comfortable with guns and knew all the safety rules. His wife had equally intense feelings about not having firearms in the house.
They had been out for the evening a few weeks earlier at a bar. An acquaintance of hers started to talk to them and became somewhat inappropriate in his comments. She and Steve left early to avoid an impending confrontation. There didn't seem to be much more to it.
Two weeks later, this "acquaintance" knocked on Steve's door and asked to speak to his wife. That was the last straw for him. They began to exchange some harsh words and Steve, according to his account, "lost it." He went running to the bedroom to get the gun and settle this once and for all. He said the jealous rage that hit him was indescribable. He fully intended to finish this guy off – except that his wife had hidden the gun. It still wasn't a pretty ending, but it was game-over as far as using a gun. He was able to regain his senses enough in the few minutes of searching for the weapon, that he figured this was going to be a really bad idea.

The next 40 years
Forty years later, he and his wife have raised a beautiful family. He owns his own business and enjoys talking about the Golden State Warriors with us. There is no question in his mind that he came extremely close to spending those years in prison.
Each person's world is defined by his or her nervous system taking in sensations from all the different receptors (eyes, ears, skin, nose, etc.), unscrambling the signals and defining reality. There's nothing inherent in your eyes that defines that a chair is a chair or a lamp is a lamp.  For example, if you have a stroke in the vision center of your brain (occipital lobe), you'll be completely blind although your eyes work perfectly fine. Humans have a serious problem of consciousness in that thoughts and belief systems become embedded in our brains the same way as any other object. They are as real to you as that chair. Clearly, actions taken in response to upsetting thoughts are real.
Connected to the past
When you're anxious or angry, your brain just connected with some unpleasant experience in the past and your nervous system is saying, "Danger – take action – now." Rational thinking isn't part of this reaction and things happen quickly.
It's critical not to suppress the reaction because it fires your body up even more. Over time, people become ill from the sustained chemical assault of stress hormones. So, if you experience anger, it's a problem and suppressing it is even worse. What do you do?
"No action in a reaction." You must allow yourself to feel the upsetting feelings and emotions and then discipline yourself never to engage with anyone or anything when you are in this state of mind – ever. It's tough because the reactions are so strong and there's never an endpoint where you'll cease to be angry. You will fail at different levels, but the skill improves with time and repetition. The key is to create some "space" between the perceived threat and the automatic survival reaction. In that "space," you can choose a different and more appropriate response. Your brain changes structure and shape every second (neuroplasticity) and eventually the automatic reaction will be more appropriate. Here is one approach called, "5-3-2."
Steve was lucky. His wife hiding the gun gave him that "space", which was not having access to the gun. He was able to calm down enough to resolve the situation. When you're angry, it doesn't matter what your mental health is. You'll act in a self-protective manner regardless of the costs. Steve is about as good-hearted of a person as you'll ever meet. Having him spend his life in prison (or anyone's life) based on a 15-minute reaction isn't logical.
Guns are just one manifestation of anger in action
Decreasing gun violence by improving society's mental health is missing the mark. The topic is complicated but the discussion regarding solutions needs to center on the fact the anyone can have an irrational reaction in a fit of rage. Steve wasn't mentally ill and this situation could happen to any of us. Forget about guns for a second. What about the levels of verbal, sexual and physical abuse that are so common in American families? It intellectually doesn't make sense to treat those you love so aggressively, yet abuse is rampant in our educated modern society. Gun violence is just one manifestation and is the tip of the iceberg. Anger is the driving force and needs to come to the forefront of any discussion about violence and abuse.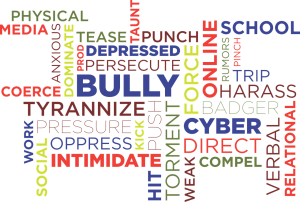 The person who is a "cold-blooded killer" represents a different scenario. People in this category are defined as sociopaths or psychopaths.  Although the killer may have global anger at some perceived societal or racial wrong, the actual act doesn't usually occur in a fit of rage. However, this scenario represents a sustained state of anger where these thinking patterns become embedded in the brain and become stronger over time. It becomes the lens that life is viewed through and eventually their version of reality. At some tipping point, taking action is almost inevitable.
The bottom-line is that anyone can make a huge mistake in a fit of anger and immediate access to a weapon magnifies the impact. Everyone is so busy defending their positions around firearms, that the root cause issues aren't being discussed. Any form of violence, especially within the family, is a major public health issue. Is inflicting daily abuse on someone who is dependent on you a less of problem than using a gun?
It's important to be aware of when you are angry and NOT suppress it, but also understand the dangers of it.  Learn to "be with your pain" and resolve to take no action when you're in a reaction. Steve happened to have "space" created for him at the moment. It's important to learn how to quickly create your own space any time you're upset before you act. We're happy that Steve is around and that we are able to enjoy spending time with him.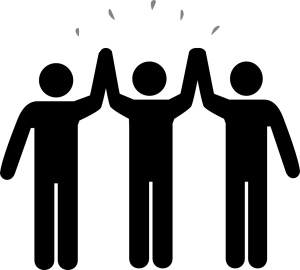 Anger is universal, an automatic survival reaction emanating from our powerful unconscious brain that we have no control over. However, we do have a choice of how we respond to and it is a learned skill set. The solutions are straightforward, easily learned, and can be implemented from a public health perspective. We need to get our society's brains back "online" soon.