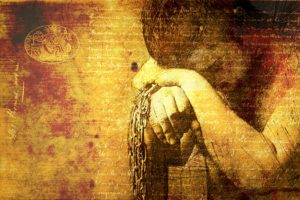 One of the worst aspects of being trapped in chronic pain is losing hope. No one can give you a diagnosis or explain why you are so miserable, multiple ineffective treatments are failing to provide lasting relief, you are being bounced around the medical system, the pain is often unbearable yet you are often not believed, but the worst part is there doesn't appear to be any end to it.
I met Kent Bassett about five years ago. He is a talented film producer who found his way out of chronic pain using his version of tools he learned from Dr. John Sarno.
Dr. Sarno taught Dr. Howard Schubiner about the mind body connection and was a key figure in his career shift towards this work about 16 years ago. Dr. Schubiner, in turn, was the one who opened my eyes to the simple fact that the mind and body were linked. In all my years of training, this possibility was never mentioned. I had asked him to be the keynote speaker at a medical education course I had organized, A Course on Compassion: Empathy in the Face of Chronic Pain. Even at this early phase of my learning, I realized that the patient physician relationship was a key factor in healing and many patients are labeled by their providers. My goal was to show the audience the tools to work past the labels (we all label people) and get to know their patients.
Dr. Schubiner's talk was on the nature of chronic pain. I had an idea how it evolved but didn't comprehend the effects of sustained stress creating physical symptoms by alterations in the body's chemistry. He began to go through his list of 33 symptoms, and I realized that I had experienced over 16 of them. They had mostly resolved but I didn't know why. In about 10 minutes, over 20 years of searching for an answer came together. The last five years of neuroscience research has revealed many more insights. I was able to publish the first edition of my book, Back in Control in 2012 and the second edition in 2016. For those of you that have benefited from these ideas, Drs. Sarno and Schubiner are a big part of your, "Thanks!!"
One of the most important aspects of healing is turning your attention from you to others around you and actively helping them come out of the abyss of pain. The process depends on neuroplasticity and your brain will develop wherever you choose to place your attention. It is similar to learning a new language or any other skill.
After his complete recovery from devastating chronic pain, Kent made a choice to use his talents to create a film to present hope and methods to the world on how to move forward. His energy and persistence is remarkable, and he produced a major feature-length documentary telling the story of three patients healing without the backing of a large production company. He donated a tremendous amount of time while working full-time. He has often been down to the bottom of the barrel financially. I have to admit that although I was extremely impressed with his energy, I didn't think he or anyone could pull this off. Along the way, Kent enlisted the help of a talented film producer, Marion Cunningham. The two of them have made an amazing film. You will see from the trailer what a contribution he has made. At the end of the day, he just wanted to share his success with as many people as possible.
Dr. Schubiner, Kent Bassett, Marion Cunningham and I are amongst a growing number of people who have observed that suffering from chronic pain is a solvable problem, whereas the medical profession views it as a diagnosis to be managed. The goal is to learn to live your live as functionally as you can with the pain. Not only do we see people have their pain resolve, they thrive at a level they have never comprehended. It is an incredibly rewarding and inspiring experience for us.
It is almost universal that those who have experienced this remarkable level of healing want to give back. This is true both of patients and providers. I think one reason is that the contrast between extreme suffering and living a full expansive life is so great, that it's hard to watch others suffer when the solutions are so available.
This is the link to Kent and Marion's website for his film, This Might Hurt. They are in the final fund-raising stage to mobilize the resources to bring this documentary to the world. Giving back is a powerful way to keep moving forward – farther than you can imagine. If you are inclined to help his efforts, it would be appreciated. – especially by those who will find the film helpful in beginning their own healing journey. It has to start with hope.