I received this email from someone that I had never met. I've now gotten to know her and she is delightful. A physician had recommended my book and here is her story.
A rough road
I have read your book Back in Control many times (which I refer to as my new bible) in the last year and I can't wait for your emails every week. I am a 76 year-old who has battled severe chronic pain from arthritis and fibromyalgia for the last 25 years; Depression and anxiety/panic attacks for most of my adult life. I've had both knees replaced, been through 2 CPM Clinics, taken thousands of pain pills, seen countless therapists and have read hundreds of self-help books. I've survived several life-threatening hospitalizations including a severe hemorrhage one week after my second daughter was born, peritonitis, retroperitoneal fibrosis and I recovered from sepsis two years ago after 19 days in hospital and rehab, to mention a few of the biggies.
After the latter, my daughter moved me here to Seattle to live with her and family as I could not take care of myself. I was on oxygen and a walker. I could not walk without crying out with every step.
Multiple Treatments
The pain meds were not working but I was afraid it would be even worse without them. I have taken everything over the years with little or no success; OxyContin, Morphine Sulfate, Oxycodone, Vicodin, Percocet, Ibuprofen, Neurontin, Cortisone shots and many meds I can't even remember. Some of those I was taking together. I'm amazed I didn't OD. I've used the TENS machine cranked up to 10 for so long it affected my bladder. I've used ice packs and heated rice bags. I even tried medical marijuana. That was awful. Not only did it not work but I was goofy too. I also have had many anti-depressant cocktails/anti-anxiety pills over 40 years. None of those have worked except Sinequan (Doxepin). I was finally sent to a pain doctor here in Seattle who suggested that I read your book and mentioned something about DOC. What did I have to lose?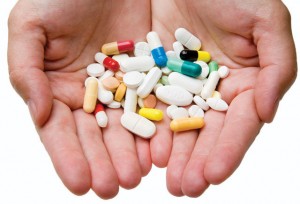 Breaking free
I have to tell you that your book changed my life! I just kept reading and working through the steps. I was feeling better within a week. No kidding! Within 2 months I was off the walker and not screaming with every step. I was still taking the Oxycodone but weaned myself off of that and only take Tylenol now and an Oxycodone every once in a while when the pain is especially bad. I only use a cane when I go out but mainly for balance.
I have not gone through your list of suggested books because every time I think of reading what someone else has to say on the subject I just think no one else can say it any better than you do. The book you have written has saved my life. It is so much more than a book on back pain; it is back in control of my sanity, my depression, my self-worth, and my caring. I had no idea that anger was behind my anxiety and depression. I had no idea that I could retrain pain paths.
Thank you, Thank you, Thank you.
It is and isn't the book
As I first read her story I was not anticipating a good ending. Her suffering was prolonged and severe. Many people with this history are not open to new ideas and won't engage. I was shocked and excited to hear of her turnaround.
However, I want to point out that it was not the book that pulled her out of the Abyss. It was her. I am clear with all my patients that the book is not the solution to your problems. It is framework that enables you to organize your thinking in a way that you can learn the neurological basis of chronic pain, understand the variables that affect the intensity of your pain, and then you can take control of your care. Then you are able to find your version of a solution.  Just reading the book is not helpful.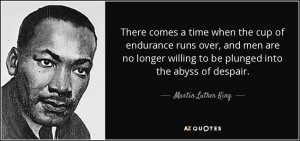 But going one step deeper, the essence of healing is re-connecting to who you are. Anger disconnects. Your body becomes adrenalized, which decreases the blood supply to your brain. It is a survival reaction and it is only about you. You lose awareness of your situation and the needs of those around you. It is by engaging in the strategies presented in the book that you can slow down your mind and create the needed space to heal. Forgiveness and play
I regularly receive emails from people I have not met who relate a similar story. Hers is different in the length and intensity of her suffering. I am continually reminded of the resiliency of the human spirit and the wish to thrive. I feel privileged that I was able to be a part of her healing.