The concept that stress can create physical symptoms has been around for centuries. In modern times we have become enamored with technology and have lost sight of the fact that multiple different physical symptoms will be caused by changes in the body's chemistry because each organ system responds in its unique way. One physician who highlighted these concepts was Dr. John Sarno in the 1970's.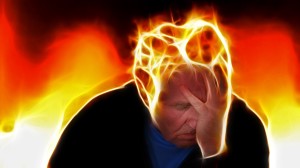 Dr. Sarno
He is a well-known physiatrist who described the "tension myositis syndrome." (TMS) I had been familiar with his observations described in his best-selling 1984 book, Mind Over Back Pain. He felt that the nervous system was created muscle tension and inflammation. He also made the astute observation that anger or rage was a critical factor in the evolution of chronic pain. He was partially correct about the anger, but modern neuroscience research has shown that the symptoms are created from the physiological response to threat and not primarily from muscle tension.
Dr. Schubiner
Howard Schubiner is a pain physician who practices in Detroit, MI, who spent time with Dr. Sarno. He has authored a book, Unlearn Your Pain, which addresses chronic pain as one of the symptoms of the Mind Body Syndrome (MBS), which is another name for the tension myositis syndrome. I have chosen the term, Neurophysiologic Disorder (NPD).
In March of 2011, he was one of the keynote speakers of a seminar I co-chaired, A Course on Compassion-Empathy in the Face of Chronic Pain. I had a vague understanding of what I had been through but was still searching for more answers. As I sat in the lecture I had a deep insight into my experience and it instantly all made sense. He concisely presented the over 30 possible symptoms of stressed nervous system and I realized that I had experienced almost half of them. In chapter five of his book, Unlearn Your Pain, Dr. Schubiner lists 33 symptoms of NPD (He uses the term Mind Body Syndrome).
The Neurophysiological Disorder (NPD) – Make the Right Diagnosis
As your nervous system is connected to and controls every cell in your body, the potential symptoms and combinations are almost endless. Mainstream medicine does not embrace these concepts and that would, historically, include me. I have both watched it and experienced it. Our medical culture has "medicalized" a neurological diagnosis. The first step in being successful in treating any disease is making the correct diagnosis.
My Experience with NPD
Here is the list of my symptoms of NPD. I will tell the stories in detail in later posts.
Migratory skin rashes
PTSD
Chronic tendonitis
Heartburn/acid reflux
Insomnia
Back/neck pain
Tension headaches
Unrelenting itching
Chest pain
Palpitations
Every one of these symptoms has vanished or is at a level that causes minimal interference with my quality of life. However, if I quit practicing the principles that I am teaching some of my symptoms will re-occur in about two weeks. These are permanent pathways. Usually my ears will begin to ring, my feet will burn and a skin rash will appear on the back of both of my wrists.  Fail well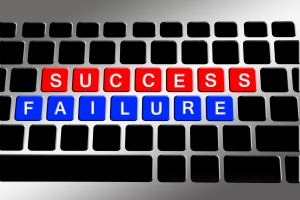 Terminology
There have been many attempts at using a term to describe the array of symptoms that occur when your body is full of adrenaline and cortisol. These terms include:
Tension Myositis Syndrome (TMS)
Mind Body Syndrome (MBS)
Stress Illness Syndrome
Central Sensitization Syndrome
Neurophysiologic Disorder (NPD)
All of these terms are describing the same process. Any stress, perceived or real is going to put your body into a fight-or-flight mode and you will experience multiple physical symptoms. The key to healing is feeling safe, which creates a wonderful chemical environment where you can both physically and mentally thrive. It is a learned skill that is not difficult.