Depression is anxiety. It is the constellation of symptoms caused by relentless anxiety. This is critical to understand because anxiety is simply the sensation you feel when your body is full of stress chemicals, such as cortisol, adrenaline and histamines. It is the essence of your body's neurochemical unconscious survival response, which is approximately a million times stronger than your conscious brain. Anxiety basics
"I know better"
So, anxiety is not primarily psychological and not solvable by your rational brain. Have you ever wondered why so many people (maybe all of us) act badly when we know better? How successful are we at keeping our New Year's resolutions? Why would you treat your loved ones worse than you would treat a stranger? What about the atrocities that are commonly committed at a societal level? This list is endless because you can't outrun or overpower your mind and need to survive.
I have known for many years that anxiety is the driving force behind depression, and have seen smatterings of it being discussed in the literature and news. I suffered from a major depression for over 15 years with the last eight of them being extreme. In 2002, I was actively suicidal, and am still not quite sure why I didn't go through with my plan. I got lucky and have been given a second chance. About 18 months later, I pulled out of my downward spiral of anxiety and major depression. Little did I know that they were the same entity.
I eventually was able to live a fuller and richer life than I dreamed was possible. It is also the experience of many of my patients who escaped from the grips of chronic pain in that their quality of life is even better than before they developed chronic pain.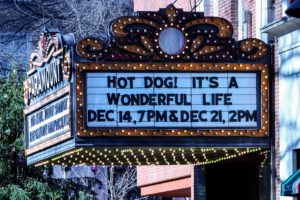 Why is depression just the expression of sustained anxiety?
All people with depression have anxiety (although it can be suppressed by anger), but not everyone with anxiety has depression.
One of the earliest signs of depression is waking up in the morning and not being able to fall back asleep. This is usually from racing thoughts – connected to anxiety.
Then you can't fall asleep. Again, from disruptive thoughts, but also from your body being full of stress chemicals. You are on high alert, which isn't conducive to falling asleep.
You're not sleeping – a cardinal symptom of depression.
Eventually, you have trouble concentrating, which is a combination of your racing thoughts and not being able to sleep.
You have already defined a minor to moderate depression – and the relentless anxiety continues and becomes increasingly intolerable. It was by far and away the worst part of my ordeal. From a survival perspective, the intention is to create such an unpleasant feeling that you are compelled to take action that to escape the threat. But I couldn't escape my thoughts and they progressed to vivid, obsessive thought patterns, which is the core of OCD (obsessive compulsive disorder).  I was introduced to another realm of suffering I never would have imagined. It is beyond words, and that is why I use the term, "The Abyss." I watched my patients try to describe how deep their suffering was, and all that kept coming up for me was the word, "dark", and without any hope of light. The next word was, "despair."

I also experienced the more advanced symptoms of a major depression (anxiety).
Loss of appetite and weight loss – adrenaline decreases the blood supply to your GI tract.
Lack of energy – being full of these chemicals keeps your body on high alert and it just wears you down. It is similar to attempting to sprint a mile.
Multiple diffuse physical symptoms – direct effect of your body's hormones on the different organ systems. I was experiencing over 17 of them at the worst phase of my ordeal.
Social isolation – the one worst part of my journey, besides the anxiety, was loneliness. It was crushing and many self-deprecating thought patterns emerged. This occurred in spite of the fact that I am normally extremely social. It still took me down.
Suicidal ideation – and action plan.
You get the point. What we are calling depression is a set of symptoms created by sustained levels of stress chemicals (anxiety).
Anger – stepping it up a notch
Then the story gets worse – a lot worse. One antidote to anxiety is control, and normally when a physical threat is solved, the anxiety drops, and you'll live another day. However, when you can't escape (your thoughts for example), your body will secrete more adrenaline, cortisol and histamines in an effort to regain control, and you'll feel angry (trapped). So, anger is anxiety with a chemical kick and is the same entity. The problem is that anger is truly the last-ditch effort to survive and is destructive. An animal will do whatever it has to do to stay alive. Humans have the same need, but the destructive behavior doesn't have an endpoint because we have consciousness. Additionally, it is self-destructive.
Sustained anger will drive you deep into the hole, cause more intense physical symptoms, and to me felt like a pile driver was driving my soul right into the center of the earth. Then, since you may be beyond caring, you might neglect your health. Complete disregard for your physical health is akin to a slow suicide. Talk about knowing better and then doing something different, is the classic illustration of the unconscious behavioral patterns winning out over willpower. Why else would you not want to feel physically great and live life to the fullest?
Medicine has missed it
I will get a lot of push back on this article from almost every corner of the medical world. But, they have missed this one – badly. Anxiety and depression are conceptualized, labeled and treated differently. They are not only the same entity, but neither are truly solvable with isolated psychological interventions. Although, psychological treatments are important aspects of care by providing support, wisdom, guidance and symptom control they must be combined with other strategies that teach you how to develop your own individualized way of regulating your body's chemistry. Learning how to change your hormonal profile to "play", which includes oxytocin (love drug), dopamine (rewards), GABA chemicals (anti-anxiety), and serotonin (antidepressant) is simple, effective, easily learned and will change your life.
Anxiety and depression are the same entity. The core driver is anxiety, which is not primarily a psychological problem. We can't get rid of it or we wouldn't survive. Understanding the nature of any problem will allow you to address the root issue. It is a solvable problem using strategies that stimulate your brain to rewire. Solving the unsolvable