I have held several three and five-day workshops in Rhinebeck, NY at the Omega Institute with Dr. Fred Luskin, a Stanford psychologist and author of Forgive for Good, my wife, Babs Yohai, a professional tap dancer, and my daughter, Jasmine Yohai-Rifkin who is an expressive arts therapist. The tightly-structured seminar is based on awareness, hope, forgiveness and play. Most people experienced major shifts in their pain and mood during the week and continued to improve years later.
There were three ground rules: 1) you could not complain about your pain or let the other participants know where you were hurting 2) medical care could not be discussed 3) no complaining – period. Most participants were initially thrown off by not being able to discuss their pain but quickly realized how important it was in contributing to his or her healing. What I had not realized prior to conducting these workshops is how much people do complain – not only about their pain, but also about life in general. How can you enjoy your life when you are continually upset?
Directing your attention
Your nervous system will rewire in whatever direction you place your attention. How much time do you spend thinking (obsessing) about your pain? How aware are you of others needs? What percent of your conversations are spent discussing some aspect of your suffering? Do you really enjoy discussing your pain? Don't you become tired of it?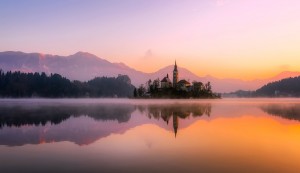 Georgia
One of the most dramatic turnarounds I have witnessed was a patient who came to me to have her scoliosis fixed. Her curve was about 60 degrees and she was suffering from chronic back pain. There is little evidence linking scoliosis to chronic pain. Since her spine was still balanced I was not inclined to consider a surgical procedure. It would have involved at least 8 hours of surgery with a complication rate of over 50%. She had been wheelchair-bound for about 10 years and was taking a lot of narcotics. I told her that I would consider surgery only if she engaged in the rehab process as outlined in my book, Back in Control. One of my pain specialist colleagues was remarkably effective in helping my patients through the process. However, within a couple of months we both had to let go in that she was not taking any responsibility for her condition and not willing to put forth any significant effort.
About a year later she re-appeared on my schedule. I have to confess that I was dreading walking into the room since I had already given her so many admonitions to engage. I opened the door and she was standing there with no wheelchair in sight, without any brace support, was off all of her narcotics, and did not have any pain. She was working out in the gym and getting back to re-engaging with her friends. I was stunned.
Of course, I was a little more than curious about what had happened. She confessed that she had been sitting in her house every day obsessing about everything that had gone wrong in her life. Essentially, all of her conversations were focused on her problems that were created by her pain. She had been in a couple of car accidents and had gone through a bitter divorce. She resonated with the forgiveness section of the DOC project, and quit talking about her miseries. She decided to let go and move on. Within six weeks the pain began to abate and by 4 months it was gone. I still see her around the hospital, as she did have another fall; but she is still living the life she has always wanted to live. She radiates energy and joy.
Stop it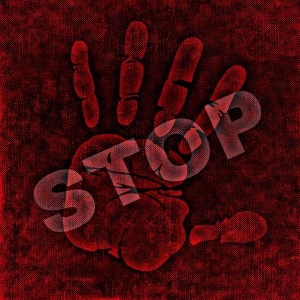 Stop discussing your pain, medical care, or even any of your troubles with the world – NOW. There are no shortcuts. You are not going to move forward while hanging on to your grievances. Every day is an opportunity to begin anew. Behavioral patterns are so deep that changing your conversation to enjoyable topics may be difficult. Just do it. It will initially be challenging but you will be surprised at the effectiveness of this simple strategy. Can't do it? Really? How badly do you want to heal?