I learned about the importance of sleep somewhat by chance. It was covered in my medical training. I read a book, The Promise of Sleep.  It was an autobiography of William Dement, who started the first sleep lab at Stanford. I became interested in the effects of sleep on chronic pain.  One of his major points in the book was that less than five percent of physicians addressed sleep issues with their patients. I began to systematically address insomnia.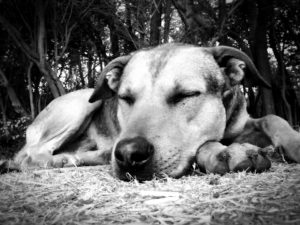 You have to sleep
I began to address sleep in my patients after I moved to Sun Valley in 1999, If it were an acute problem such as a ruptured disc, I would use sleeping medications in addition to pain medications. It was much easier for my patients to wait out the pain until the disc healed if they could sleep. In chronic pain, the results were consistent. Over two to four weeks, my patient's mood and coping mechanisms would improve.  If they did not get to sleep, I would aggressively keep switching meds until sleep was attained.  Not sleeping was not an option. None of the rest of the DOC program will work without sleep.
I had one businessman that had experienced chronic neck pain for almost two years. There was no specific injury. He continued work as an owner of a small accounting firm but was miserable. He had been through multiple courses of physical therapy. I started him on a strong sleep medication, which immediately allowed him to sleep a full night. I saw him back at two weeks to check on how the medication was working. I was planning on starting aggressive physical therapy six weeks later. When he came back for his eight-week visit, I was surprised to find he was pain-free after being in pain for over two years.
Incorporating sleep into my treatment of pain was my first step in conceiving the DOC protocol. I felt I had a whole new weapon that was effective and yet simple. There is always some improvement in their sense of well-being if not also their pain.
Patients will argue with me that it is impossible to sleep with the pain. There are few situations where the right combination of medications cannot be found to yield a consistent good night's sleep in spite of the pain.
BF