This blog is based on a review paper written by Dr. Robert Dantzer that discusses how resilience and immunity influence each other. (1) It is a bi-directional relationship in that poor adaptive skills stimulate the immune system; and a fired up immune system makes it harder to deal with stress.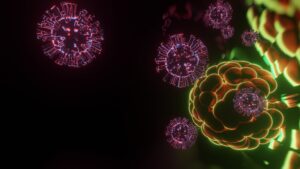 He defines resilience as, the process that allows individuals to adapt to adverse conditions and recover from them. Stress susceptible individuals have a different immune system profile than that of resilient individuals. He reviews the four most notable factors that affect resiliency and therefore the reactivity of the immune system. It is desirable for the immune system to quickly respond to an acute threat and equally important for it to quickly calm down. In fact, short-term stresses enhance immune function. But chronic psychological stress tends to suppress the immune response.
The psychological factors are:
Positive affect – "can do" attitude
Personal control
Optimism
Social support
It works both ways
Although, being exposed to chronic threats is problematic, how you process them is critical. One study showed that a positive affect (happiness, joy, excitement, enthusiasm, and contentment) predicted better self-rated health than hunger, shelter, and safety. (2). A classic example is the story of Viktor Frankl, an Austrian psychiatrist who found a way to thrive in the midst of the horrors of a concentration camp. He relates this incredible experience in his autobiography, Man's Search for Meaning. (3)
Social connection was shown to counteract increased mortality in men over 50 exposed to high levels of stress over a seven-year period. (4)
It also works the other way around. When the immune system is chronically activated it can induce many unpleasant reactions. The brain is also compromised of glial cells that support the neurons and also throw off small proteins called cytokines. Under threat, inflammatory cytokines are produced that sensitize the nervous system. The inflammation can induce some of the physical manifestations of depression such as poor appetite, fatigue, and insomnia. Eventually, thinking capacity is affected. The immune system directly affects the psychological state of the person and the psychological state affects the immune system.
He also reviews the role of diet on the microbiome of the gut and poor-quality diet reduces resilience and is a risk factor for major depression. (1)
These are just a few points from his extensive review paper regarding the relationship between a person's ability to adapt to adversity affecting the immune response but also the state of the immune response affecting the capacity to effectively deal with adversity.
You can retrain your brain
The good news is that a person can be trained to be more resilient in all of these domains. The DOC Journey is one program that presents a framework that allows participants to systematically address each of these areas.
Sense of personal control – learning tools to regulate your body's stress response is powerful.

For healing to occur, you must take control of your own care – and life.
You must quit blaming – period. There are no shortcuts to this step.
Knowledge is power and allows more control over your decisions.
Learning organizational tools enables you to execute your plans based on your vision.

Positive affect

Positive thinking is problematic in that you are just suppressing negative thinking. If something is unpleasant, there is no benefit in pretending otherwise. However, a positive outlook focuses your brain on where you want to go and is a core aspect of the program.
Look at obstacles as challenges as an opportunity to practice your skills rather than viewing yourself as a victim.
"Do" instead of "try"

Optimism

By understanding the nature of the problem and the principles behind the solution bring a tremendous amount of hope back into a person's life. Being stuck in chronic pain without any idea how to navigate your way out is possibly one of the worse experiences of the human condition. It is ironic that being in The Abyss of pain is inflammatory and physically exacerbates the pain.

Social connection

Group sessions have been the hallmark of The DOC Journey since 2013. We quickly noticed the healing power of a group in where you can share and feel safe. We have been excited in that our twice-weekly virtual sessions have been as effective as our in-person workshops. We have historically been perplexed why this has been the case but have learned that oxytocin (social bonding hormone) is strongly anti-inflammatory. Other hormones such as dopamine (rewards), serotonin (anti-depressant), growth hormone, and GABA chemicals (anti-anxiety) also create a profound sense of safety and contentment.
The video below is a compilation created from the experiences of some of our participants in our weekly group sessions. I am continually inspired by their persistence and determination to keep moving forward. Sharing in a safe environment is powerful. I have personally benefited and have greatly enjoyed getting to know this group.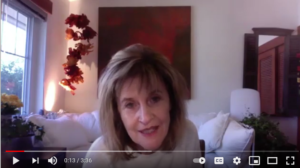 References:
Dantzer R, et al. Resilience and immunity. Brain Behav Immun (2018); 74:28-42. doi:10.1016/j.bbi.2018.08.010
Pressman SD, Gallagher MW, Lopez SJ, 2013 Is the emotion-health connection a "first-world problem"? Psychol. Sci (2013);24:544–549.
Frankl V. Man's Search for Meaning. Beacon Press, Boston, MA, 1959, 1962, 1984, 1992, 2006.
Rosengren A, Orth-Gomer K, Wedel H, Wilhelmsen L. 1993 Stressful life events, social support, and mortality in men born in 1933. Br. Med. J (1993); 307:1102–1105.