Objectives
Avoiding danger is what keeps us alive. Humans call this signal anxiety.
Avoiding this sensation drives much of dysfunctional human behaviour. We know how to stay alive but not necessary thrive.
Anxiety is a physiological reaction that is about a million times stronger than the conscious brain. It cannot be controlled.
We can auto-regulate and redirect it. Addressing anxiety at the root physiological cause will solve many mental health problems.
Why is Anxiety Considered a Psychological Diagnosis?
Anxiety is simply a warning signal. Every form of life has a withdrawal/ avoidance response to real or perceived danger. All life forms, from one-celled organisms to humans respond with complex changes to optimize the odds of survival. This unconscious automatic reaction is powerful and has evolved to feel extremely unpleasant in higher life forms. It compels action to lessen the sensations. The species who did not pay attention to these danger signals, simply did not survive.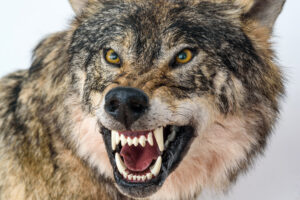 When you sense danger, how do you feel – anxious? Although this a basic survival feeling, humans have the capacity to name it. It is the result of stress, threats, and life challenges, not the cause. Avoiding this sensation is the driving force behind much of human behavior, and seeking safety is necessary to store up reserves to fight another day.
What happens in your body that creates this sense of dread? The term is, "threat physiology."
Threat physiology
Physiology is the term that refers to how your body functions. Your survival reactions are mostly unconscious, and about 40 million bits of information are processed per second. Our conscious brain deals with only about 40 bits per second. Your unconscious brain is a million times stronger than your conscious brain; the responses are hardwired and automatic, and the reason it is not subject to being controlled. However, it can be regulated and reprogrammed.
Examples of physiological actions are heart rate, blood pressure, blinking your eyes, acid-base balance, sweating, breathing, bowel and bladder function, hunger, and the list is almost endless.
These are some of drivers activating threat physiology.
Stress hormones – adrenaline, noradrenaline, histamines – ready the body for fight and flee
Cortisol – mobilize fuel (glucose) from tissues throughout your body.
Glutamate – Neurotransmitters change from calming to excitatory to increase alertness and sensitivity to danger signals.
Inflammatory cytokines (small molecules that transmit signals between cells) – the many aspects of the immune system kick into action.
Anxiety is a physiological state
This is a small fraction of actually what occurs in fight or flight physiology. Consider how you feel when your body is in this state. Here is a suggested word progression.
Alert
Nervous
Afraid
Angry
Paranoid
Terrorized
They fall under the umbrella of "anxiety" or "fear." We will do almost anything to avoid this sensation resulting in many bad behaviors. Psychological diagnoses are ALL anxiety driven. The exceptions are in the positive psychology domain.
A paradigm shift
The way we view mental health must change. Here are some suggestions.
Eliminate the word anxiety from the DSM coding system. It is the driving force and cause of poor mental and physical health.
Most psychological diagnoses are descriptions of behaviors driven by the sensations created by threat physiology. Descriptions are less pejorative than labels (diagnoses).
Substitute the word anxiety with the phrase, "activated threat physiology."
Anger is "hyperactived threat physiology."
"Dynamic Healing"
The root cause of our mental health crisis is sustained threat physiology. There are many ways of lowering it and creating "cues of safety." The model is called "Dynamic Healing" and is at the core of how medicine should be delivered. The portals are:
The input – you can process your stresses so as to have less impact on your nervous system.
The nervous system – the resiliency can be increased so it takes more stress to set off the flight or fight response.
The output – your nervous systems takes in sensory input, summates them, and sends out signals of threat or safety. There are ways to directly dampen the threat response.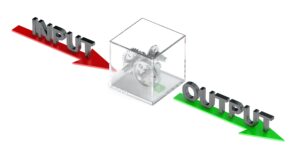 None of the approaches are difficult and require few resources. There are many clinicians in all medical fields that understand and are applying these approaches. It is just not happening on a wide enough scale.
There is no question that symptoms and behaviors must also be addressed while people heal. But if the root cause is not dealt with, their suffering will continue. Hence, the nationwide burden and fallout of poor chronic mental health continues to skyrocket.
Let's do this!!
Our mental health crise reflects a lot of needless suffering as deep science has pointed the way to effective treatments for over 40 years. Most of clinical medicine is not connected to the data or is categorically ignoring it. It is certainly not being widely taught in medical school.
Where will the energy come from to wake us all up? It has to emanate from the public demanding better care because the business of medicine seems to have little interest in true change. It is the responsibility of the medical profession to honor the known data and implement what is already known.
The answers for our mental health crises are right in front of us if we just pay attention. Take your medical care and life back. It is your right.