Picture yourself in a tub trying to fill it to take warm, relaxing bath. The drain is not only wide open, but it is a foot in diameter. No matter how long you try to fill the tub, you are not going to be successful.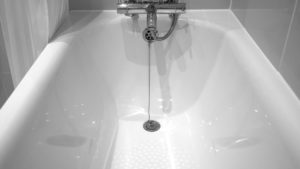 Or imagine yourself heading to the mountains to go fishing on a beautiful lake.  The view is spectacular and the fish are hitting hard. The problem is that your fishing boat has a significant leak, and every 5-10 minutes you have to bail out the boat in order to stay on the lake. Neither experience represents a relaxing situation. The drains represent anxiety fueled by anger. Unless the drain or hole is plugged, you cannot fill the tub or enjoy your fishing trip.
In most of the articles I read about stress management, the positive side is discussed in detail. Time with friends, relaxing, etc. If there was no water in the lake or the water to the tub was not running, you also could not enjoy your fishing trip or warm bath.  So they are important. However, you are not going to move forward with a quality of life at any meaningful level until you definitively learn to process anxiety and anger. Your energy is consumed bailing out the boat or trying makeshift ways to plug the drain. You will not get rid of anxiety or anger because they are a necessary part of the human experience. They just don't have to run your life, and there are effective tools to plug the leaks.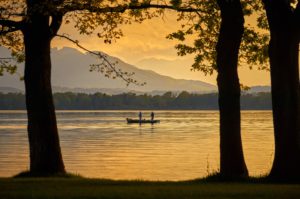 Now envision yourself running the water with the drain closed. You can now relax, and there eventually becomes an abundance of energy that flows outward. It is no longer just about you. Your energies can be turned outward. You can relax and enjoy the fishing experience with your partner. People inherently want to reach out and are not self-centered by choice. When you are being crushed by anxiety, it becomes a necessity.