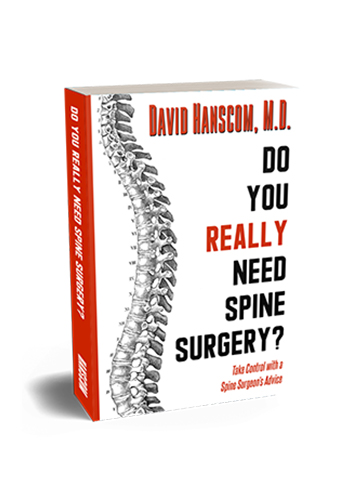 Making the right decision for you about undergoing spine surgery is critical. When performed for a specific anatomical problem with matching symptoms, the outcomes are consistently satisfying. However, when surgery is conducted to address pain without a clear source, the consequences can be unpredictable, with patients faring poorly or becoming much worse. A failed spinal surgery can destroy your life. Do You Really Need Spine Surgery provides you and your medical providers important information to make the best choice. All relevant variables are addressed and organized into a "Treatment Grid." With this, you and your health care team can determine the most effective approach and course of action. Do You Really Need Spine Surgery gives back control of the surgical decision to you, the patient. Take it!!
Available on Amazon, Barnes & Noble, and bookstores.
Click here for pricing on bulk orders (10+).