I received this email from a physical therapist on the East Coast, who I've never met. He'd heard about my work on a podcast. Before you read this letter, I'd like to emphasize that research has documented for decades that arthritis, bone spurs, disc degeneration, disc bulges and herniations are not considered a cause of neck, thoracic or low back pain. There is never an indication to perform even a one-level fusion for isolated neck pain. Whenever I perform a neck fusion for spinal cord damage or arm pain, I am clear that the surgery won't alleviate the neck pain. In fact, it can make it worse a significant percent of the time. (1)
The letter
Dr. Hanscom,
I have been meaning to reach out to you for some time. First, congratulations on your new endeavor and I'm excited to see and hear what you achieve. Second, I want to extend my gratitude for providing new, refreshing and empowering information.
I first heard you on the Pain Reframed Podcast with Jeff Moore and Tim Flynn. Your story, and the information you provided helped change my practice as a physical therapist.
At the time, I was working with a patient who was very focused on the pain she was having in her neck and some intermittent tingling in the left forearm. Midway through our time together, she had an MRI which showed degeneration, and disc bulging. Of course, her symptoms increased after reading the imaging report. I relayed that this was normal for her age (75 years old) and we went through a lot of effort to de-educate her and give her some hope.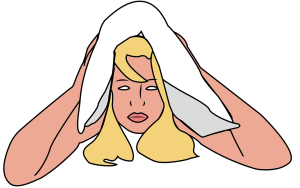 She followed up with an orthopedic spine surgeon who recommended a five-level cervical fusion. At the time, she was convinced that she needed to have the surgery because her doctor said so. Her strength was excellent. Her reflexes were intact and equal bilaterally in the upper and lower extremities. I went through extensive phone conversations, face to face discussions that ultimately ended in frustration. She also has a son and she is his primary caregiver. The surgery would significantly impact his life as she recovered…I was at a loss…
Then, I tuned in for my weekly listen to Jeff and Tim's podcast. When you walked through your 5-step process, I immediately started taking notes. I put together a print out for her and we discussed each step one by one. We went through each step over the course of about one month. She would periodically call me with questions and we would talk through any issues she was having implementing each step. One day she called, and her tone sounded different. Her surgery was scheduled for the following week, so I wasn't sure what to expect. She said "Steven…I decided to cancel my surgery." I was at a loss for words. She started to notice improvements in her symptoms and her ability to control her body's response to different stimuli. We keep in touch and she still reaches out with questions and to get more information on how to improve her wellness.
I want to thank you for putting your message out there! I want to thank you for helping people that you have never met! I want to thank you for helping me and a patient who were at loss!
Without your willingness to change your practice and seek ways to serve your patients better, she would've had the surgery and who knows where she would be now. I'm sure you've done the same for many people, but I truly hope hearing these stories never gets old for you.
Thank you and keep spreading your message!
My thoughts
I am always inspired to keep moving forward when I hear stories like hers. I'm grateful that I have been able to give back in a way that's consistently effective. We hear stories like this every week in and out of our clinic. At the same time, I am disturbed that my profession would remotely consider a five-level fusion as a reasonable option. It's a big operation with a significant chance of complications such as trouble swallowing, having food go into her lungs, and vocal cord problems. I can quickly think of eight cases of one and two-level neck fusions that died after the operation. Additionally, not only is there a low chance of improving her pain, there is at least a 40% chance of making her worse. (1)
This story could have been written under the "Are You Kidding Me?" post. None of it is rational. I'm happy that somehow, she was able to not only halt the procedure, but she has largely recovered with minimal interventions and no risk or cost.
Video: Get it right the first time
Busted
I also heard a story from one of my fellows that caught my attention. Neurosurgery recently adopted a new format for the credentialing board exam, which is an oral examination based on cases performed during the first two years of practice. This process has been a step in orthopedic credentialing for a while. He had performed a fusion on a degenerated disc for low back pain. There is no good data to support the procedure. When the examiner asked him the reason for performing the operation, he was stuck. He blurted out that if he had known that he was going to have to take oral boards, he would have never performed the surgery. Who knows how many other questionable surgeries he had done with this mindset.
Please take full responsibility for making the decision to undergo any surgery. The medical culture in all arenas has veered towards procedures that have been documented to be ineffective. Dr. Ian Harris out of Australia has written a book, Surgery, The Ultimate Placebo: A Surgeon Cuts Through the Evidence, where he has documented the lack of data supporting multiple procedures and it hasn't slowed anyone down from performing them.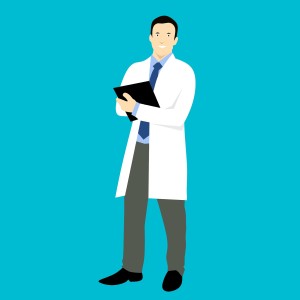 I understand the desperate need for a solution for your endless pain without a shred of hope. It's almost impossible to resist a surgeon walking in the room and saying with confidence that he or she can take care of your pain. Neuroscience research, in addition to well-documented effective treatments, has given us the answer to chronic pain. It's a bit perplexing why this information hasn't penetrated into mainstream medical care.
Ballantyne J, et al. "Chronic pain after surgery or injury." Pain: Clinical Updates. IASP (2011); 19: 1-5.