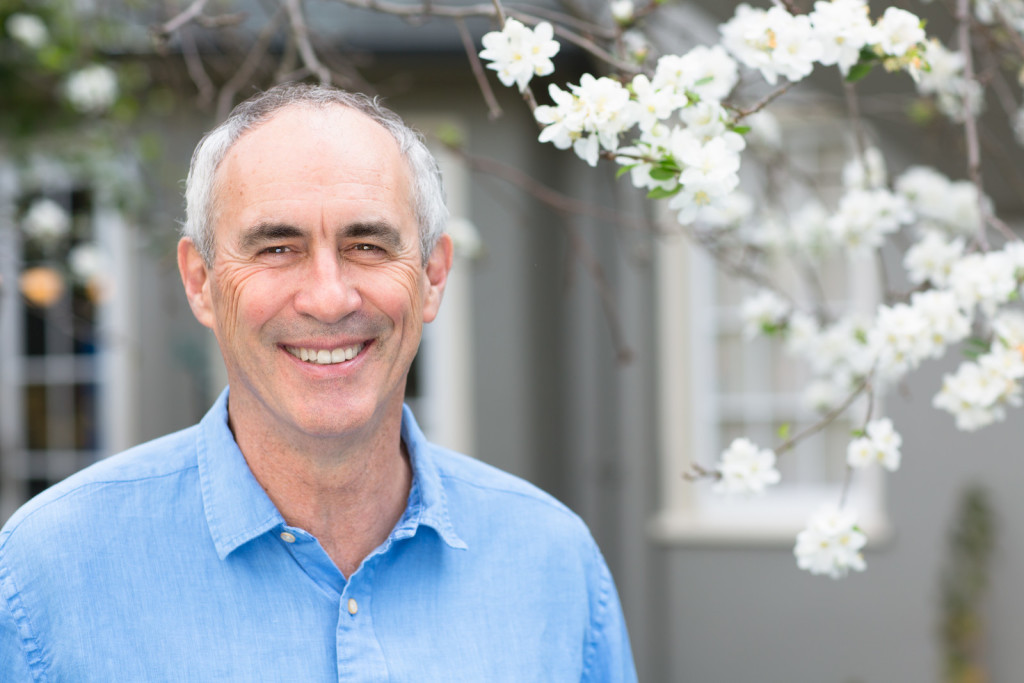 Dr. Hanscom is an orthopedic complex spinal deformity surgeon who was based in Seattle, WA for over 32 years. He retired from his practice in 2019 to focus on teaching people how to break loose from the grip of chronic mental and physical pain – with and without surgery.
His insights arose out of escaping from his own 15-year ordeal of suffering with severe chronic pain. As he began to share his approaches with his patients, a predictable sequence of learning evolved. It is reflected in his most recent effort, The DOC (Direct your Own Care) Journey. It is the self-directed action plan of his book, Back in Control: A Surgeon's Roadmap Out of Chronic Pain. It includes:
Guided course
Experiential app
Group sessions
Video tutorials
Webinars
Weekly updates – blogs, Back in Control Radio podcasts
Essence of illness
He has been relentless in his pursuit of finding better answers to optimize his patients' outcomes. His last five years of searching with a better understanding of the basic science and clinical literature has revealed the root of cause of chronic mental and physical pain.
Every symptom, pleasant or unpleasant, is created by your body's response to your surroundings. Cues of safety create a sense of contentment and well-being. Threats cause the opposite effect, including elevations of your stress hormones, increased metabolism, and inflammation. Structural abnormalities are a factor in only a small percent of the time. Sustained and prolonged threats (including your own thoughts and emotions) cause illness and disease.
The solution lies in increasing a person's capacity to cope with stress and also in learning to process it so it has less of an impact. By systematically addressing these variables, he has seen over a 1000 patients break free of pain – most of them without surgery.
His efforts to bring these concepts into the public and medical domain include:
Books
Weekly

Organizer of a scientific discussion group focusing on the root causes and best practices for treating chronic disease

Website – backincontrol.com
Educational lectures to peers and patients
Regular contributor
Lead on creating the Scoliosis Research Society Manual for Non-operative Care Standards to be implemented prior to adult deformity surgery
Keynote speaker

Oregon Physical Therapy Association annual meeting, Portland, OR, Sept 2017
Southern Pain Society annual meeting, New Orleans, LA, Oct 2016
ARPA conference, Melbourne, Australia, August 2016

Omega Institute – Three and five-day workshops for people in pain
Ongoing teaching and consulting on teaching providers how to, "Enjoy the Treatment of Chronic Pain."
Public appearances on radio, TV, and podcasts
Education
MD, Loma Linda University, 1979
Internal Medicine Residency, Spokane, WA, 1979-80
Orthopedic Surgery Residency, University of Hawaii, 1981-84
Orthopedic Trauma Fellowship, U.C. Davis, Sacramento, CA, 1984
Spinal Deformity Fellowship, Twin Cities Scoliosis Center, Minneapolis, MN, 1986
Positions
Orthopedic spine surgeon, Seattle Neuroscience Specialists with Swedish Medical Center in Seattle, WA – 2008 to 2019
Orthopedic consultant for Premera (Blue Cross/LifeWise of WA, OR, AK) 2006 – 2015
Co-director of the Swedish Neuroscience Specialists spine fellowship, Seattle, WA, 2013-2018.
2019 chairman of the non-operative care committee for the Scoliosis Research Society.
Honors
Best Doctors of America – 2007 – 2018
Top Doctors – 2018
Alpha Omega Alpha – Loma Linda University – 1979
Outside interests
Golf, tennis, weight training, bird watching, writing poetry, reading, ping pong, improv, snow skiing, and grandparenting.
He is considered a thought leader in addressing chronic mental and physical pain and continues to pursue multiple opportunities to advance this knowledge. His mission is to re-introduce true healing into medicine. Doctors need time to listen and understand their patients and they want to be heard. Difficult life situations surrounding their medical problems have a tremendous impact on care and outcomes.
Helping patients heal from chronic pain has been the most rewarding phase of his long medical/surgical career.
---
ADDITIONAL INFORMATION