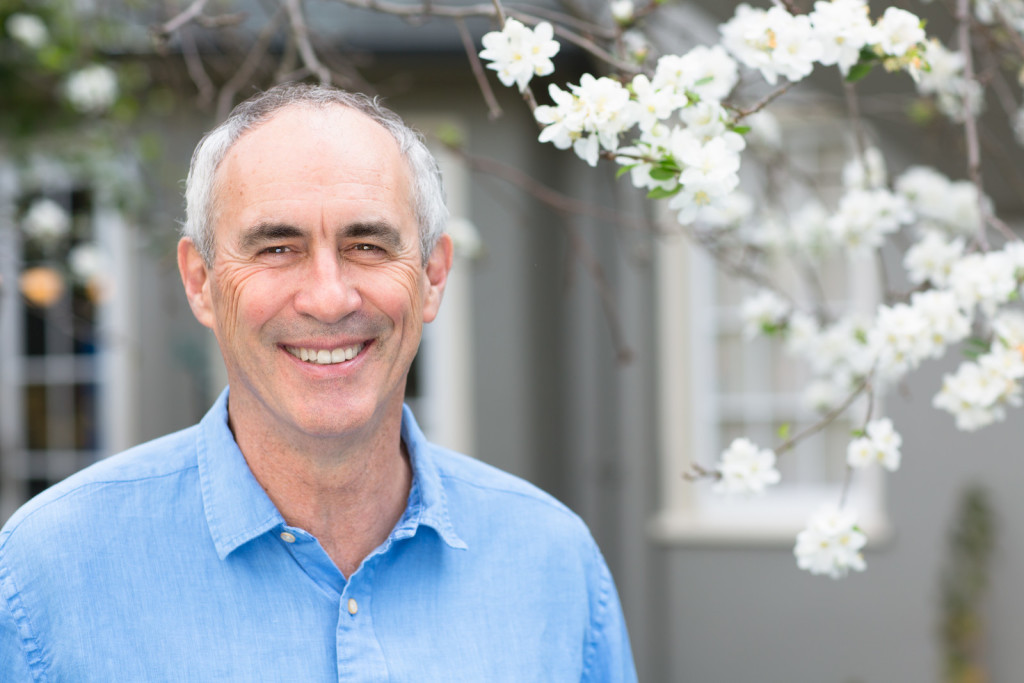 Dr. Hanscom is an orthopedic complex spinal deformity surgeon who now understands that most chronic pain from any source is solvable – usually without surgery. He is the creator of the DOC (Direct your Own Care) program, which is the subject of his book, Back in Control: A Surgeon's Roadmap out of Chronic Pain. He also publishes a weekly blog and maintains a website, www.backincontrol.com, to provide resources for chronic pain patients and their families. Dr. Hanscom distinguishes himself from many spine surgeons in that he strongly encourages non-surgical solutions for his patients.
Working from his practice at the Swedish Medical Center in Seattle, Washington, Dr. Hanscom witnessed scores of patients recover, usually without surgery. Through these experiences and his own personal victory over a severe chronic condition, he came to understand that chronic pain, rather than being a structural problem, was a neurological condition; and that most chronic pain, whatever the cause, duration, or degree, is solvable.
As patients apply Dr. Hanscom's DOC program (Direct your Own Care), in which they choose and perform activities that have been documented to be effective by extensive medical research, the results are often miraculous. Not only have hundreds of people become pain-free using DOC, many of Dr. Hanscom's surgical patients have opted out of surgery after trying the program for a few weeks. The key to alleviating chronic pain, Dr. Hanscom discovered, is the patient's control of his or her own treatment plan.
He didn't always believe this way. He spent the first eight years of his practice willingly performing spinal procedures to cure his patients' discomfort–until research data revealed that the overall success rate for surgery performed for low back pain was less than 30%.
Meanwhile, he was struggling with chronic pain and was suffering from an additional 15 symptoms caused by his stressed nervous system. They included unrelenting anxiety and tinnitus that nearly put him over the edge. He inadvertently discovered an effective (non-surgical) tool that began his path to healing over a mere six months. The experience opened his eyes to the fact that the source of most people's chronic pain was in the nervous system, not the skeletal system.
Determined to raise the odds for successful spine surgeries, Dr. Hanscom began teaching surgical residents and fellows; partnered with his hospital to establish a database that identifies patients who are at a high risk for negative surgical outcomes; founded the Puget Sound Spine Society, of which he is current president; and, as orthopedic consultant to Premera (Blue Cross of Washington), helped establish best practices for orthopedic surgery.
Today Dr. Hanscom's mission is to re-introduce true healing into medicine. He feels that doctors should be given the time to understand their patients and the life situations surrounding their medical problems. Currently, we are prescribing simplistic solutions for a complex problem. Only then will we see far greater success in treating chronic pain and protecting patients from risky and costly surgeries.
Education
MD, Loma Linda University, 1979
Internal Medicine Residency, Spokane, WA, 1979-80
Orthopedic Surgery Residency, University of Hawaii, 1981-84
Orthopedic Trauma Fellowship, U.C. Davis, Sacramento, CA, 1984
Spinal Deformity Fellowship, Twin Cities Scoliosis Center, Minneapolis, MN, 1986
Positions
Orthopedic spine surgeon, Seattle Neuroscience Specialists with Swedish Medical Center in Seattle, WA
Orthopedic consultant for Premera (Blue Cross/LifeWise of WA, OR, AK) 2006 – 2015
Co-director of the Swedish Neuroscience Specialists spine fellowship, Seattle, WA
2019 chairman of the non-operative care committee for the Scoliosis Research Society
Professional Activities
Founder and current president of the Puget Sound Spine Spine Society – a non-profit educational group providing an educational spine forum to optimize spine care
Co-founder of "Awake at the Wound" – a program teaching athletic performance principles to surgeons. He co-founded the program in 2006 with performance coach David Elaimy
Founder and Medical Director, Swedish Hospital Spine Registry – 1991-1998
Co-chair of the Swedish Surgical Optimization Project – 2015 – present
Author of Back in Control: A Surgeon's Roadmap Out of Chronic Pain, 2nd edition. Vertus Press, 2016
Keynote speaker

Oregon Physical Therapy Association annual meeting, Portland, OR, Sept 2017
Southern Pain Society annual meeting, New Orleans, LA, Oct 2016
ARPA conference, Melbourne, Australia, August 2016
Honors
Best Doctors of America – 2007 – 2018
Top Doctors – 2018
Alpha Omega Alpha – Loma Linda University – 1979
Outside interests
Golf, tennis, weight training, bird watching, writing poetry, reading, ping pong, snow skiing, and grandparenting
Media Contact
David Hanscom
dnhanscom@gmail.com
206-890-1892
---
ADDITIONAL INFORMATION